Ohrid ,
Macedonia (FYROM)
Transportation to Ohrid
Where to Stay in Ohrid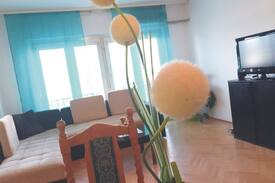 Ohrid Travel Tips & Reviews
Oct 15, 2016
Lake Ohrid was one of our favourite stops in the Balkans! The locals are friendly and the food is divine, complemented of course by the spectacular beauty of the area. Old Town is a great place to base yourself and everything that you need to see is walkable. Follow the link to see our complete guide about where to stay, what to do and where to eat!
Read about Ohrid on my blog →
Popular Trips through Ohrid
Ohrid Weather: Average Temperature
| °F | Jan | Feb | Mar | Apr | May | Jun | Jul | Aug | Sep | Oct | Nov | Dec |
| --- | --- | --- | --- | --- | --- | --- | --- | --- | --- | --- | --- | --- |
| High | 47 | 52 | 61 | 68 | 77 | 83 | 84 | 75 | 63 | 55 | 45 | 43 |
| Low | 32 | 35 | 42 | 48 | 54 | 58 | 58 | 52 | 45 | 39 | 29 | 28 |
| °C | Jan | Feb | Mar | Apr | May | Jun | Jul | Aug | Sep | Oct | Nov | Dec |
| --- | --- | --- | --- | --- | --- | --- | --- | --- | --- | --- | --- | --- |
| High | 8 | 11 | 16 | 20 | 25 | 29 | 29 | 24 | 17 | 13 | 7 | 6 |
| Low | 0 | 2 | 6 | 9 | 12 | 14 | 14 | 11 | 7 | 4 | -1 | -2 |