Ko Lanta ,
Thailand
Transportation to Ko Lanta
Description
Ko Lanta is an island off the Andaman Coast of Southern Thailand. Like many other destinations in Krabi Province, it is known for its diving and long white beaches. Ko Lanta consists of several islands, the two largest of which are Ko Lanta Noi and Ko Lanta Yai. However, Ko Lanta Yai is where all the tourist action is, so this article will refer to it simply as "Ko Lanta".
Powered by WikiVoyage
Where to Stay in Ko Lanta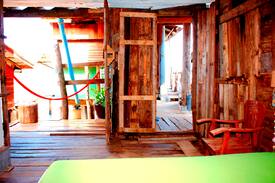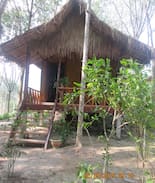 Ko Lanta Travel Tips & Reviews
Mar 24, 2016
Very relaxing and chilled out vibe to the island. Great place to unwind and lay in the beach. However some many find it too quiet. We stayed in a treehouse for two nights! Read more on my blog!
Read about Ko Lanta on my blog →
Apr 8, 2016
Don't get stuck on the super touristy west coast. The west coast is okay I suppose. But check out Old Town on the east coast if you want friendly locals and good honest Thai food. I still dream of the green prawn curries I ate there. Ko Lanta Yai has a kind of quirky character and they've banned annoying stuff like jet skis. I love Ko Lanta and would go back in a heartbeat.
Read about Ko Lanta on my blog →
Popular Trips through Ko Lanta
Ko Lanta Weather: Average Temperature
| °F | Jan | Feb | Mar | Apr | May | Jun | Jul | Aug | Sep | Oct | Nov | Dec |
| --- | --- | --- | --- | --- | --- | --- | --- | --- | --- | --- | --- | --- |
| High | 93 | 94 | 93 | 91 | 89 | 88 | 89 | 88 | 88 | 88 | 88 | 89 |
| Low | 71 | 72 | 75 | 76 | 76 | 75 | 75 | 74 | 74 | 74 | 73 | 72 |
| °C | Jan | Feb | Mar | Apr | May | Jun | Jul | Aug | Sep | Oct | Nov | Dec |
| --- | --- | --- | --- | --- | --- | --- | --- | --- | --- | --- | --- | --- |
| High | 34 | 35 | 34 | 33 | 32 | 31 | 32 | 31 | 32 | 32 | 31 | 32 |
| Low | 22 | 23 | 24 | 25 | 24 | 24 | 24 | 24 | 23 | 23 | 23 | 22 |
Write a Review of Ko Lanta