Dubai ,
United Arab Emirates
Transportation to Dubai
Description
Dubai is a cosmopolitan metropolis and global city on the Arabian Peninsula. One of the ten most popular tourist destinations in the world, it is developing rapidly in tourism and trade. It calls itself one of the more modern and progressive cities in the Middle East, but it has been severely criticized for the mistreatment of workers, especially those whose home countries are on the Subcontinent.
Powered by WikiVoyage
Where to Stay in Dubai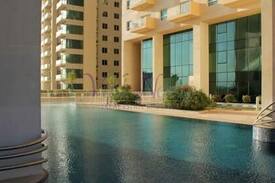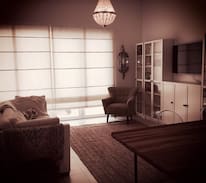 Dubai Travel Tips & Reviews
Mar 28, 2016
Dubai is a great stopover city. I lived there for three years - it's a wonderful place to dip your toe into Arab culture, a very glamorous city for those who enjoy the five-star lifestyle. Click the link for my recommendations on food, culture and nightlife.
Read about Dubai on my blog →
Popular Trips through Dubai
Cost of Living in Dubai
Daily Budget:
USD
58 - 82
Weekly Budget:
USD
402 - 578
Item Description
Estimated Price
Fast Food Meal

USD

7.00

Cheap Local Restaurant Meal

USD

8.00

Mid-range Restaurant Meal

USD

20.50
Item Description
Estimated Price
Coffee at a Cafe

USD

4.50

Beer at a Bar

USD

10.50

Bottle of Wine from a Market

USD

19.00
Ticket to a Movie

USD

9.50

Ticket on Public Transportation

USD

1.50

Taxi (1km)

USD

0.50
Powered by Numbeo
Dubai Weather: Average Temperature
| °F | Jan | Feb | Mar | Apr | May | Jun | Jul | Aug | Sep | Oct | Nov | Dec |
| --- | --- | --- | --- | --- | --- | --- | --- | --- | --- | --- | --- | --- |
| High | 79 | 84 | 92 | 101 | 104 | 108 | 107 | 103 | 96 | 86 | 79 | 76 |
| Low | 64 | 68 | 75 | 82 | 85 | 91 | 91 | 86 | 80 | 72 | 64 | 62 |
| °C | Jan | Feb | Mar | Apr | May | Jun | Jul | Aug | Sep | Oct | Nov | Dec |
| --- | --- | --- | --- | --- | --- | --- | --- | --- | --- | --- | --- | --- |
| High | 26 | 29 | 34 | 38 | 40 | 42 | 42 | 39 | 36 | 30 | 26 | 24 |
| Low | 18 | 20 | 24 | 28 | 30 | 33 | 33 | 30 | 27 | 22 | 18 | 17 |