Chiang Mai ,
Thailand
Transportation to Chiang Mai
Description
Chiang Mai is the hub of northern Thailand. With a population of over 170,000 in the city proper (but more than one million in the metropolitan area), it is Thailand's fourth-largest city. On a plain at an elevation of 316 m, surrounded by mountains and lush countryside, it is much greener and quieter than the capital and has a cosmopolitan air and a significant expatriate population, all factors which have led many from Bangkok to settle permanently in this "rose of the north".
Powered by WikiVoyage
Things to Do in Chiang Mai
Where to Stay in Chiang Mai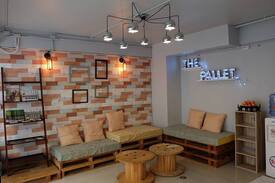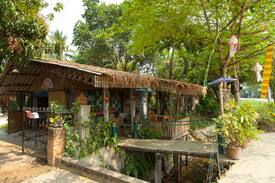 Chiang Mai Travel Tips & Reviews
Mar 18, 2016
Get a cooking class, visit some temples, care for elephants, jump in at the Grand Canyon, celebrate Loi Krathong, ... So many things to do and enjoy in Chiang Mai!
Read about Chiang Mai on my blog →
May 9, 2016
One of the most livable cities in the world. Much more laid back than Southern Thailand. Chiang Mai is affordable, exciting, and plenty of excitement.
Popular Trips through Chiang Mai
Chiang Mai Weather: Average Temperature
| °F | Jan | Feb | Mar | Apr | May | Jun | Jul | Aug | Sep | Oct | Nov | Dec |
| --- | --- | --- | --- | --- | --- | --- | --- | --- | --- | --- | --- | --- |
| High | 91 | 95 | 98 | 95 | 92 | 90 | 89 | 90 | 89 | 89 | 85 | 85 |
| Low | 64 | 69 | 75 | 76 | 77 | 76 | 75 | 75 | 73 | 70 | 64 | 61 |
| °C | Jan | Feb | Mar | Apr | May | Jun | Jul | Aug | Sep | Oct | Nov | Dec |
| --- | --- | --- | --- | --- | --- | --- | --- | --- | --- | --- | --- | --- |
| High | 33 | 35 | 36 | 35 | 33 | 32 | 32 | 32 | 32 | 32 | 29 | 29 |
| Low | 18 | 21 | 24 | 25 | 25 | 24 | 24 | 24 | 23 | 21 | 18 | 16 |
Write a Review of Chiang Mai